An email marketing strategy is essential to driving success with your campaigns while providing revenue to your business…
Yet, it remains a critical challenge for many email marketers.
In this on-demand event, Pinpointe and email expert and author, Jenna Tiffany, provide you with five steps to optimize your email marketing. In this on-demand webinar, Jenna shows you how to use her new, easy-to-digest strategy format, which includes proven models and frameworks that are featured in her recently published book: Marketing Strategy: Overcome common pitfalls and create effective marketing.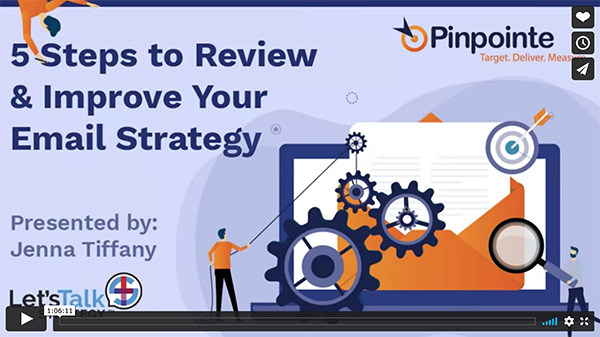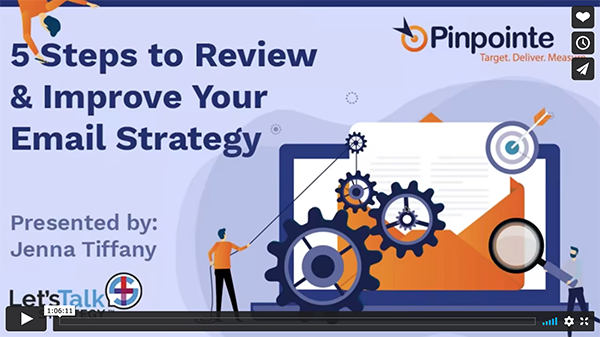 After viewing the webinar, you will walk away with:
Plenty of examples to inspire your email marketing
Frameworks to use to review your current email strategy
Five key focus areas to get started with straight away
If you want an easy way to evaluate your current email approach and create a successful email strategy specific to your business and subscribers, view this webinar and the slides today.
---
ABOUT THE PRESENTER

Jenna Tiffany
Founder & Strategy Director, Let'sTalk Strategy


Jenna is a Chartered Marketer and a Fellow at the IDM, with over ten years' marketing experience within B2B and B2C sectors with experience across a variety of industries and both client-side as well as agency side. Jenna's expertise ranges in working with both small and large brands to analyze and develop their key journeys & wider digital marketing activities. Jenna creates best in class digital marketing strategies & campaigns to deliver ROI in both the UK and Internationally. In addition, Jenna is an elected member of the prestigious DMA Email Marketing Council, contributing to the Best Practice & Research hubs. 2018's Judge at The Email & Data Driven Marketing Awards (EEDM) in Lisbon, Portugal, a Marketing Tutor for BPP teaching both Marketing Principles & CIM's Certificate in Marketing (Level 4) and was the DMA Awards 2017 judge for the Best Use of Search category.